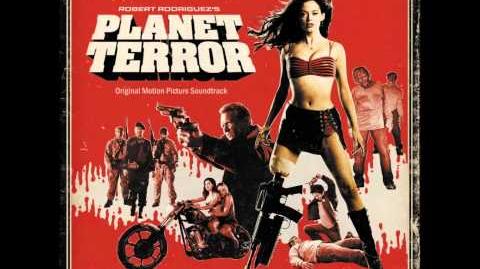 El Wray is a song featured in the film, it is part of the Planet Terror soundtrack.
Music Info
The song is track number eleven. It is composed by Robert Rodriguez.
In The Film
The song is heard while Wray is brought to the Police Station and as El Wray is given guns as requested by Sheriff Hague.
Next Song
Previous Song
See Also