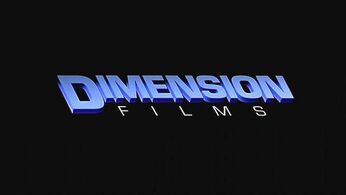 Dimension Films is a major American film production and distribution studio formerly owned by The Walt Disney Studios, it is now owned by The Weinstein Company. It was formerly used as Bob Weinstein's label within Miramax Films, to produce and release genre films. The Weinstein Brothers took this label with them when they departed the Disney-owned Miramax in October 2005 and paired it under their company.
All films released by Dimension Films prior to October 1, 2005, remain the property of Miramax Films; half the profits of sequels made to Miramax-era films went to Disney until Miramax was sold to Filmyard Holdings, a joint venture of Colony Capital, Tutor-Saliba Corporation, and Qatar Investment Authority in 2010.
The studio's movie franchises include the later Halloween films, Children of the Corn, Scream, Spy Kids and Scary Movie. Its films are released on DVD and Blu-ray by Beverly Hills–based Anchor Bay Entertainment, due to the 25% purchase of Starz Media, which is Anchor Bay's parent.
As of 1992, the company usually releases horror films, comedy films and action films, although Spy Kids are the only children series that Dimension has released.
Dimension Films has also have involvement with One Ball Pictures who owns "Funny Or Die" online series, they released their first episode "A Lesson with John McEnroe" with Dimension Films.
External References