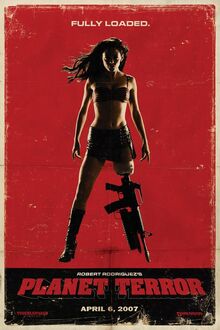 Planet Terror has been released on Blu-ray and DVD in the United States and many other countries. This is a list of selected Blu-rays and DVDs.
U.S.A.
Released: October 16, 2007 by Dimension / Genius Products.
Video: 2.35:1 anamorphic widescreen, NTSC
Audio: English (DD 5.1), Spanish (DD 5.1)
Subtitles: English SDH, Spanish
Exras: Audio Commentary with Writer/Director Robert Rodriguez; Audience Reaction track; International trailer; Cooking School; 10-Minute Film School; The Friend the Doctor and the Real Estate Agent; Sickos Bullets and Explosions (The Stunts of PT); The Badass Babes and Tough Guys of PT; Casting Rebel.
Best Buy Exclusive Steel Book Edition
Exclusive to Best Buy
has additional extras on a 3rd disc:
Grindhouse 101: Q&A with writer/director Robert Rodriguez at the South by Southwest Film Festival.

Extended 2-disc edition
2 discs, Extended/International Version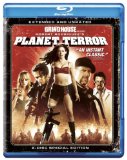 U.K.
2-Disc Special Edition (Extended & Unrated)
Released by: Momentum Pictures, March 3, 2008
Audio: -
Video: 2.35:1 anamorphic widescreen, PAL
Extras: identical to US release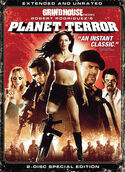 Germany
Steelbook (cut)
1 DVD
Audio: Deutsch (Dolby Digital 5.1), Deutsch (DTS 5.1), Englisch (Dolby Digital 5.1)
Video: 1.85:1 anamorphic widescreen, PAL
Cut version: 94 minutes (+ no Machete trailer)
Rating: kJ (keine Jugenfreigabe)
Extras: tbc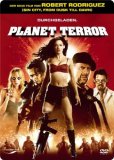 Steelbook (uncut)
1 DVD
Audio: Deutsch (Dolby Digital 5.1), Deutsch (DTS 5.1), Englisch (Dolby Digital 5.1)
Video: 1.85:1 anamorphic widescreen, PAL
Uncut version: 101 minutes
Rating: Spio/JK (unrated)
Extras: tbc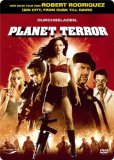 Cut Version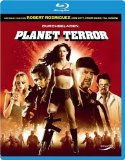 Canada
2 DVD Edition (Unrated/Extended)
Released by Alliance Atlantis Oct 16, 2007
Bilingual Francophone and English
Identical to Region 1 (USA), but French audio and subtitles instead of Spanish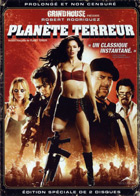 Japan
Premium Edition
2 Disc edition
Audio: English, Japanese
Subtitles: Japanese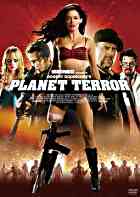 Korea
Death Proof & Planet Terror Box
Includes both 2-DVD Editions
Audio: English, Korean
Video: NTSC