"
He said not to touch anything.
"

— A Crazy Twin
The Crazy Babysitter Twins are supporting characters in Planet Terror (film).
They are portrayed by Electra and Elise Avellan.
Planet Terror
The Crazy Babysitter Twins are first mentioned as Dakota calls them to babysit for Tony. Dakota tells them that they only have to stay until ten. She then tells them that a friend of hers will pick Tony up and there's a packed suitcase under his bed and they should give it to her when she arrives.
Later the Crazy Babysitters are first seen talking on the phone. When Dakota arrives. They explain that her friend never showed up. As Dakota pushes them out of her house, they attack her while she was in her car with Tony.
After the Missing Reel, they are seen arriving at The Bone Shack. As they escape, one of the twins got covered in Rusty's blood. After their capture at the Military Base, they make their way to Mexico with other survivors.
Relationships
It's unknown if Dakota is a regular customer.
By the end of the film, they both seem to show affection towards Skip.
Actor Portrayal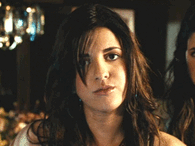 Electra Avellan as Babysitter #1.
(left)
Elise Avellan as Babysitter #2. (right)
Quotes
"Conio chica, you said 10 ! We can't be watching your kid all goddamn night !"
"Your friend never showed up and we got shit to do."
Gallery
Community content is available under
CC-BY-SA
unless otherwise noted.