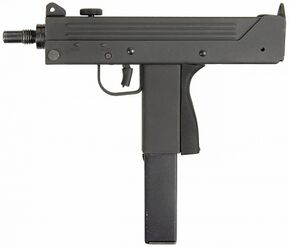 The Cobray M11/9 is a weapon used in the film.
Planet Terror
Babysitter Twin #1 (Electra Avellan) uses a Cobray M11/9 fitted with a barrel shroud until she is given a Mossberg 500. One of the survivors is then seen with it when they leave The Bone Shack.
Babysitter Twin #1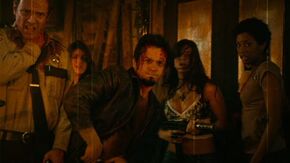 The weapon is seen in the background.
Survivor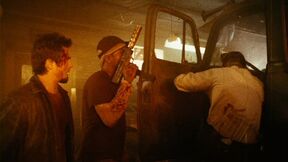 A survivor is seen with the gun.